DryContactDirector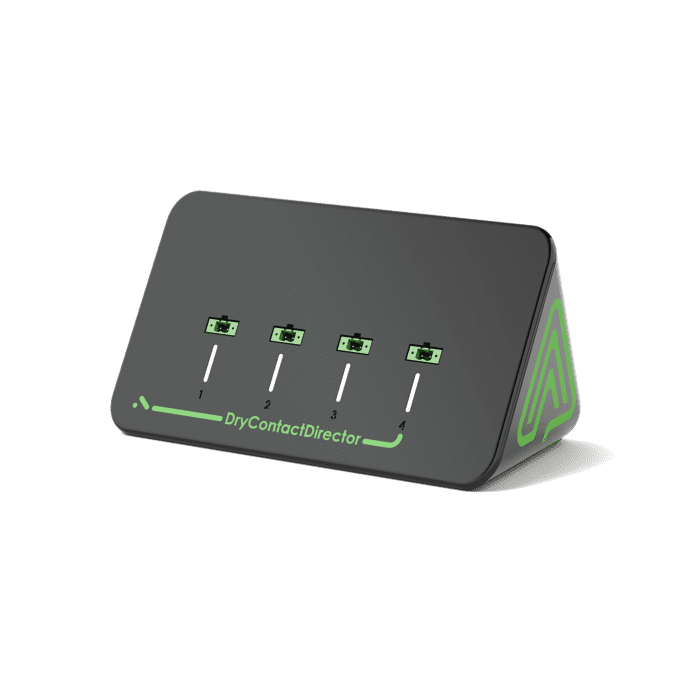 DryContactDirector lets you automate and control up to 64,000 electrical devices (when used in series), including high-power or low-voltage appliances and equipment, remotely and precisely. Single module can handle 4 dry contacts.
Buy now
What You Can Accomplish With DryContactDirector
Stay connected with your operation using our App, allowing you to monitor and control your system from anywhere
Automate and control multiple high-power or low-voltage appliances and devices with one controller
Set up in minutes, decrease labor costs, reduce grower errors, increase yields, reduce resource consumption
Prevent grower errors, predict changes, and maintain the perfect climate balance with proactive and reactive incremental changes
Enhance your crop yield and quality, our intuitive design and easy-to-read display make system operation and monitoring a breeze
Set notifications for critical parameter changes, so that you are informed at the right time and can take prompt and appropriate action when needed
Leverage the power of AI to improve predictions and outcomes, while configuring automated routines in innovative ways that were previously unattainable
Track the system's performance with detailed analytics, and optimize your operation's productivity
Shop
Each Device Is Equipped With:
24 v power adapter
4 dry contact channels (10 A each)
Wi-Fi connectivity
Mounting brackets
Integrated unique AI (Machine Learning) software makes it easy to configure and control complex settings across your operations
Specifications
NET WEIGHT
0.96 kg / 2.12 lbs
DIMENSIONS
256x146x115 mm /
10 x 5.7 x 4.5 inches
POWER
24V power
connection
WARRANTY
3 years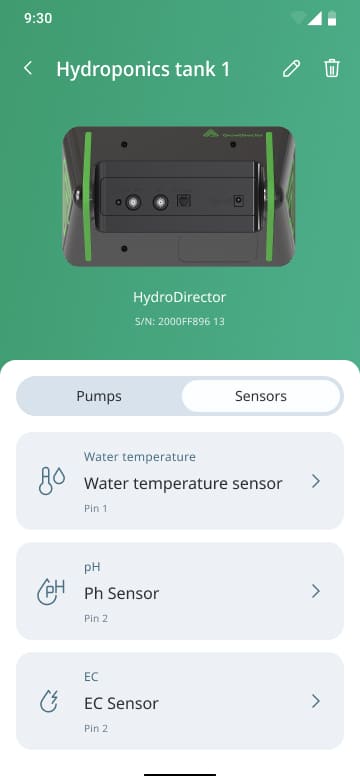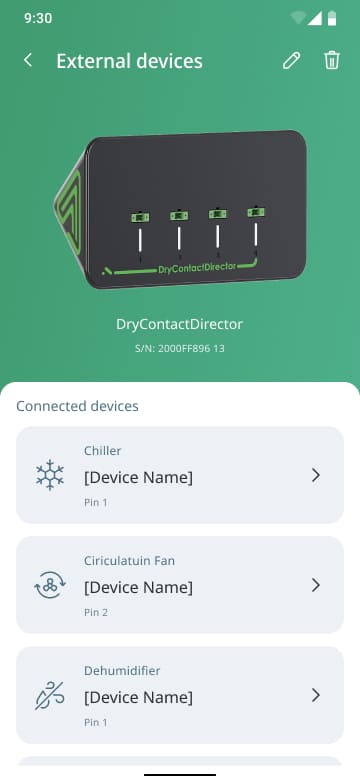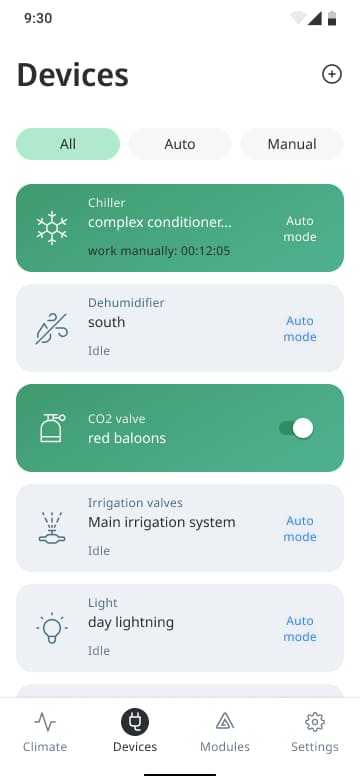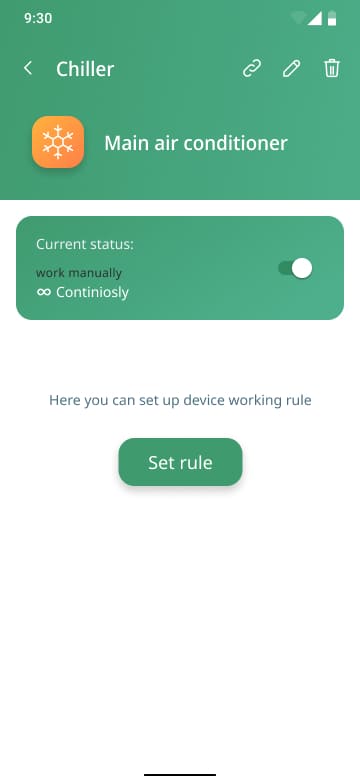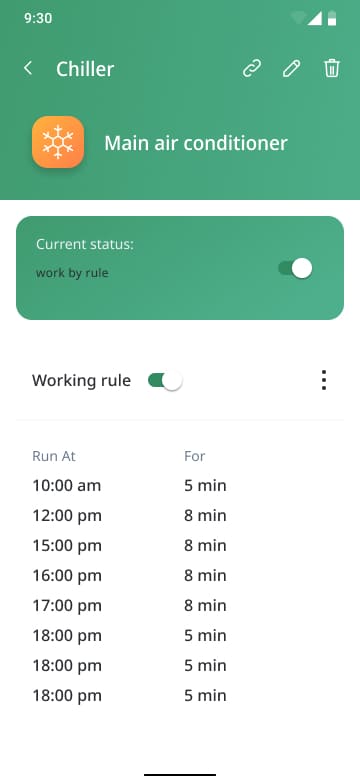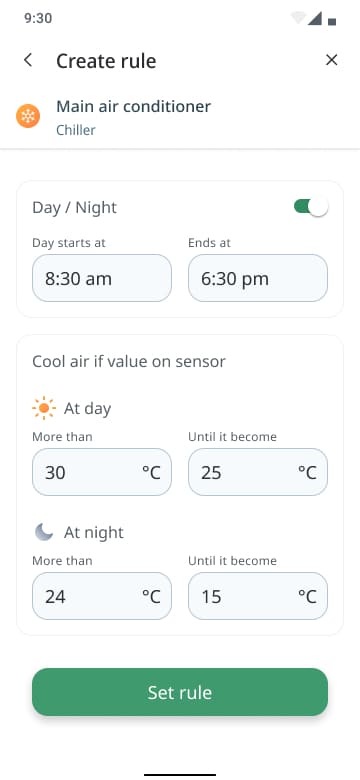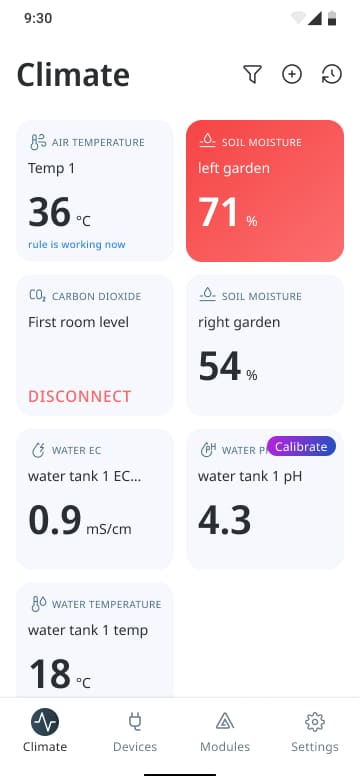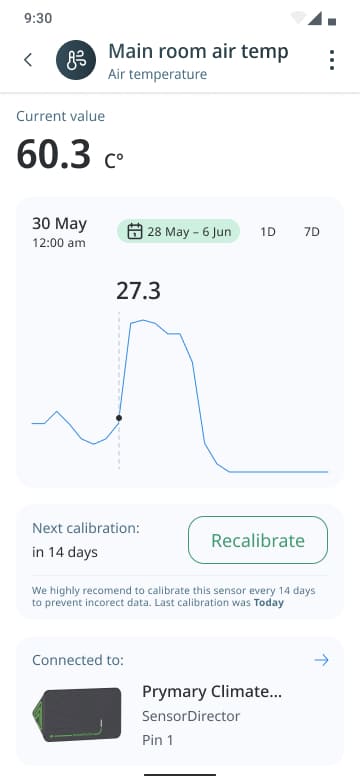 GrowDirector 3 PRO App
Powerful Software For Powerful Hardware
Benefit from having detailed control over every aspect of your grow operations, from lighting to sensors to irrigation, all wrapped up in an intuitive software suite with rich analytics.
Connect any device you have on site: irrigation & dosing pumps, fans, LED lights, chillers & heaters, and more. Let the system work manually or automate the operations by creating highly customized rules, all setup in minutes.
Receive valuable insights about your plants, so you can make better decisions and forecast outcomes.
Receive data from all your sensors 24/7, and stay informed with rich analytics, alerts and notifications.
Get access from your phone, tablet, and PC, anywhere, at any time.
download our mobile app